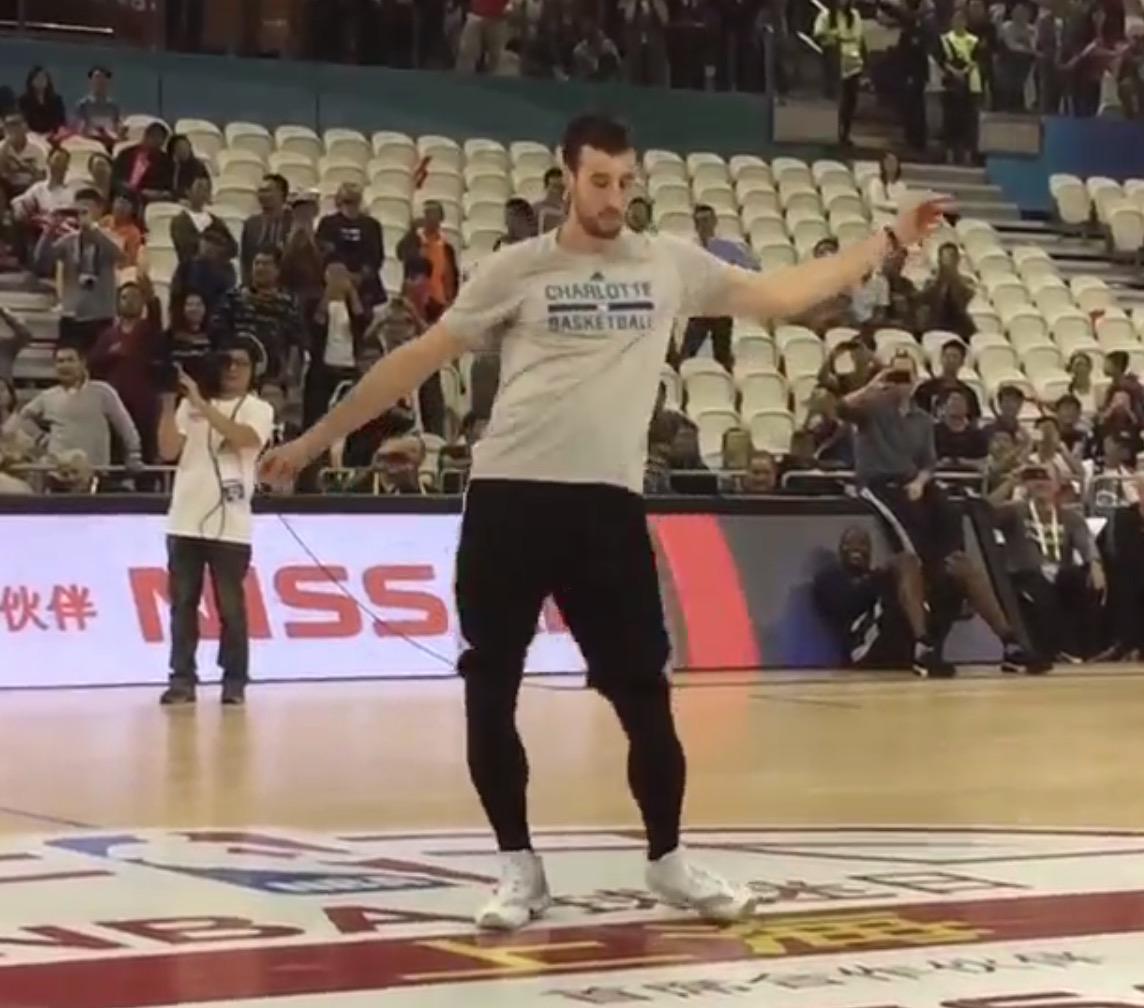 "I Got Canned Heat in My Heels Tonight, Baby!"
SUNDAY! SUNDAY! SUNDAY! Rev up your engines for some matinee hoops action! The Atlanta Hawks kick off a crazy week with a second-straight meeting with the Hornets, this time in Charlotte (2:00 PM Eastern, Fox Sports Southeast). After dropping their season debut at Philips Arena on Tuesday, the Hawks (2-1) have an opportunity to take an early move to the top spot in the Southeast Division, by spoiling the Hornets' (0-2) home opener at Time Warner Cable Arena.
As @Jody23 recently noted, the Hawks won't have the same amount of time, calendar-wise, to hit their stride as they did last season. Game #20 last season tipped off on December 8, while this season's Hawks will be finished before the calendar turns to December. This week's slate of games, five in one week, will test the depth of the entire roster.
After this afternoon's game, Atlanta plays two more road-home back-to-back pairs: at Miami and versus Brooklyn on Tuesday and Wednesday, then at New Orleans and versus Washington on Friday and Saturday. The good news is, the Hawks have already passed their first road-home test.
Coach Mike Budenholzer's plans to rest Thabo Sefolosha and Kyle Korver on alternate days of back-to-back games worked well in victories at New York and versus Charlotte, the latter a 97-94 winning margin on Halloween Eve that was frightfully closer than necessary. Both Korver and Sefolosha are probable to be active for today's game.
Key to Atlanta's success, while rehabbing their veteran wings, was the versatility and improved offensive play of Kent Bazemore, who nailed four of his five three-point attempts while adding 9 rebounds to his 19 points. The inability to sag off Bazemore made it tougher on Charlotte wings Nic Batum (14 points, 11 rebounds, 7 turnovers) and Jeremy Lamb to help Kemba Walker and Al Jefferson with their defensive assignments.
Jefferson (10 points, 11 rebounds) got his obligatory offensive rebounds (4 of Charlotte's 13) in the losing effort on Friday night, but Al Horford (18 points, 6 rebounds) and Tiago Splitter provided sound man defense while the Hawks turned Charlotte's fixation for putbacks into offense of their own in transition. Atlanta outscored the Hornets 21-13 on fast breaks, and 42-32 in the paint, leaving Charlotte to rely on long-range shooting (12-for-30 3FGs; 30+ 3FGAs just three times last season), tough shots and second- and third-chances to get back in the game.
Horford joined Paul Millsap (18 points, 10 boards, 6-for-7 FTs, 4 assists on Friday) in showing he won't be shy about expanding his range to the perimeter, hitting two of his five three-point shots. But Horford must also diversify his scoring by drawing fouls in the paint and getting to the free throw line. He took no shots from the charity stripe on Friday, and his three made free throws make up less than six percent of his offense through the first three games. It's on Atlanta's guards (combined 0-for-9 3FGs on Friday) to utilize Horford as a roll man and get him productive post touches.
Backup guard Jeremy Lin's only made field goals, a pair of three-pointers, came with under five minutes to go as the Hornets made their last stand on Friday. Yet his assertiveness in getting to the free throw line (team-high 6-for-6 FTs, nearly half of Charlotte's attempts) has started the bubbling clamor from Hornets fans (not just the usual-suspect Lin fans) to call for him to be elevated to the top line alongside Walker. Second-year guard P.J. Hairston has played well defensively but has brought little else to the table in his two games so far as a starter. It's more likely he'll be replaced by Lamb, who connected on three triples while defending well in limited minutes.
With his contract expiring next summer, Marvin Williams is serving notice that 2015-16 isn't going to be his Swan song. He showed off a Feathery touch from the perimeter (3-for-5 3FGs) and also led the Hornets with 12 rebounds (3 offensive) in a team-high 35 minutes. Coach Steve Clifford will continue to take a Flyer on Marvin at the 4-spot, as youngsters Cody Zeller and Frank Kaminsky continue to get lost on the floor.
Mike Muscala (ankle sprain) is questionable to return to the floor today, but it will work out well for Atlanta today if they can get more touches for forward Mike Scott, in the same way they sought out Tiago Spiltter (2-for-7 FGs) in the post on Friday. Scott was 0-for-3 but contributed 3 assists in just 13 minutes on Friday.
Let's Go Hawks!
~lw3
---
Report Record